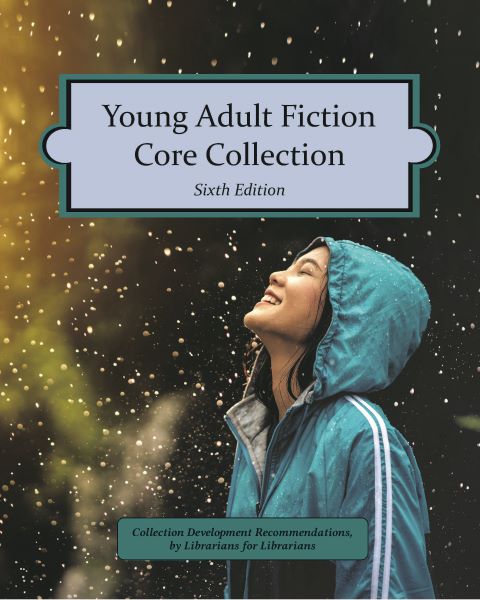 Young Adult Fiction Core Collection

Young Adult Fiction Core Collection (5th Edition)
Hardcover
ISBN: 978-1-63700-511-8
500 pages
Pub. Date: July 2023
Price: $255.00
Young Adult Fiction Core Collection (4th Edition)
Description
Related Products
Due to the growing popularity of the Young Adult fiction genre and the ever increasing availability of new titles, librarians need more guidance than ever to select the best that YA fiction has to offer. Young Adult Fiction Core Collection (5th Edition, 2023) highlights more than 2,500 recommended titles for young adult readers.
Young Adult Fiction Core Collection is designed to assist the busy librarian in a wide variety of ways:
Purchasing Guide. The Core Collection is designed to assist in the selection and ordering of titles. Annotations are provided for each title along with information concerning the publisher, ISBN, price, and availability.
Readers' Advisory The work of readers' advisory is furthered by the information about sequels and companion volumes and the descriptive and critical annotations in the List of Fictional Works, and by the subject access in the Index.
Cataloging & Information Support. For this purpose, full bibliographical data are provided in the List of Fictional Works. Entries also include recommended subject headings, editions available, awards, publication history, and other titles in the series.
Curriculum Support. Subject indexing, grade levels, and annotations are helpful in identifying materials appropriate for lesson planning and classroom use.
Collection Maintenance. Information about titles available on a subject facilitates decisions to rebind, replace, or discard items.
Instructional Aid. The Core Collection is useful in courses that deal with literature and book selection for young adults.
Created for Librarians, by Librarians
Every entry has been carefully selected by experienced librarians from public library systems and school libraries across the United States. These specialists represent a diversity of backgrounds in librarianship for young people and possess a wealth of experience on national juries and American Library Association committees.
Detailed entries in Young Adult Fiction Literature Core Collection include:
Complete Bibliographic and Cataloging Data
Content Descriptions & Annotations from Selected Reviews
Subject Headings, Price, ISBN, Grade Level Classification
Additional notes on special features, sequels and companion volumes, editions available, awards, and publication history
"Most Highly Recommended" titles within subject areas are easily identified with a starred listing
Organized for ease of use by Author Name
Detailed Indexing
A combined Author, Title, and Subject Index, provides an easy-to-use alphabetical list of all the books entered in the Core Collection. Each book is entered under author, title and subject. Plus, hundreds of "See" and "See also" references highlight additional or alternative subject headings.
Excerpted from H.W. Wilson's popular Senior High Core Collection and Middle & Junior High Core Collection, the 2,500 titles in this edition provides extensive coverage of the YA Fiction genre and makes easy work of locating the best of the best titles to potentially add to your collection and to find titles that can be weeded out.
The Young Adult Fiction Core Collection is an essential resource for library and media specialists looking to enhance and enrich their collection with the most important and highly recommended titles currently available.