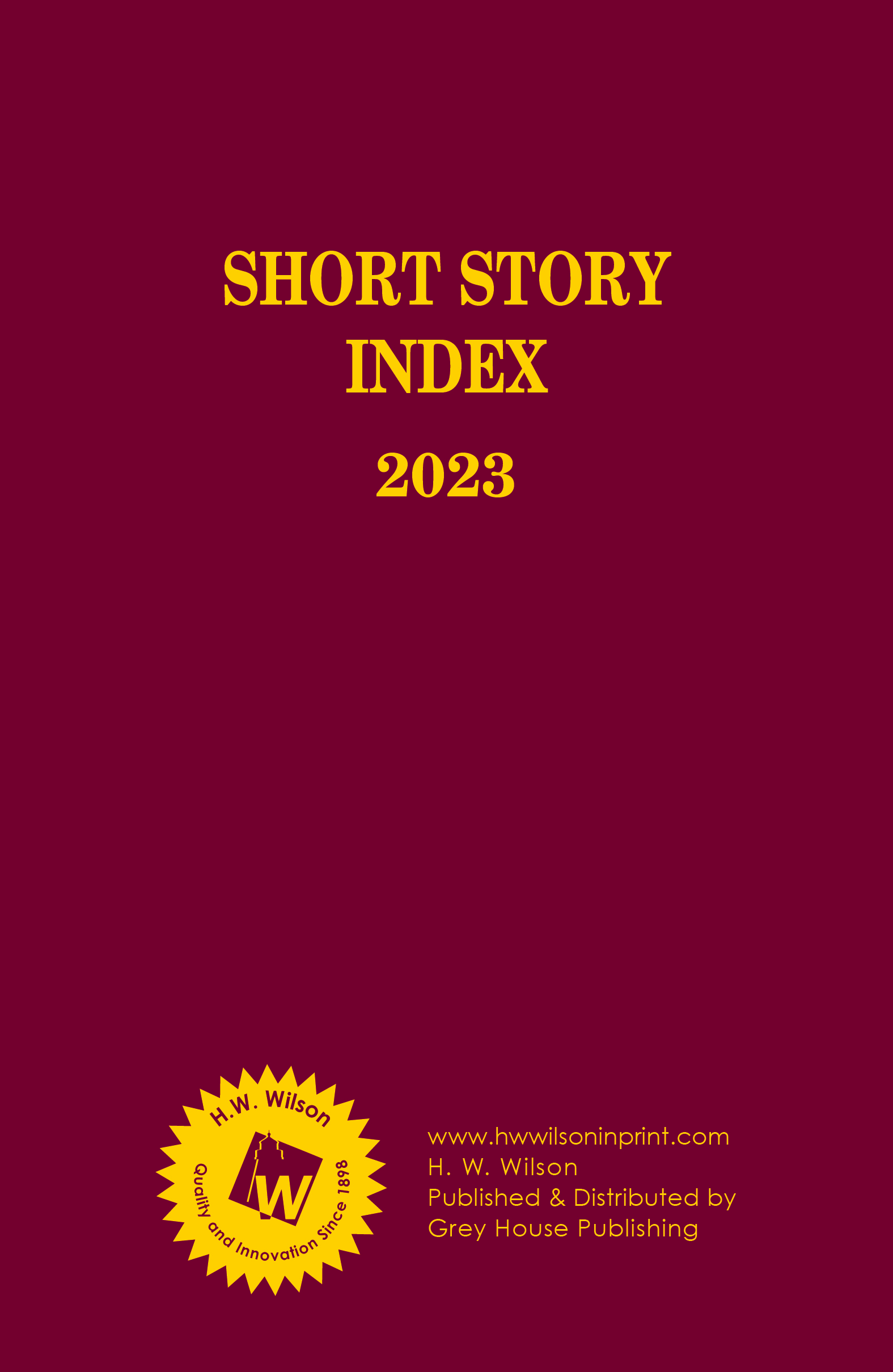 Short Story Index

Short Story Index (2022)
Softcover
ISBN: 978-1-63700-512-5
300 Pages
Pub. Date: February 2023
Price: $295.00
Short Story Index (2021)
Softcover
ISBN: 978-1-63700-059-5
300 pages
Pub. Date: February 2022
Price: $295.00
Purchase this Edition
Short Story Index (2020)
Softcover
ISBN: 978-1-64265-727-2
300 pages
Pub. Date: February 2021
Price: $295.00
Purchase this Edition
Short Story Index (2019)
Softcover
ISBN: 978-1-64265-363-2
325 pages
Pub. Date: February 2020
Price: $295.00
Purchase this Edition
Short Story Index (2018)
Softcover
ISBN: 978-1-64265-021-1
324 pages
Pub. Date: February 2019
Price: $295.00
Purchase this Edition
Short Story Index (2017)
Description
Related Products
A unique guide to short stories of all styles and genres, from classics to experimental fiction, this easy-to-use volume unlocks the contents of thousands of short story collections that would otherwise be invisible to the library patron. High quality indexing, down to the individual story level for each short story collection covered, helps the user easily discover short stories about any topic of interest.
This unique reference aid is a guide to important contemporary literature for students, literary researchers and other library users. It provides thorough, accurate indexing of short stories written in or translated into English and published in collections. This updated edition provides immediate access to 4,542 short stories and 247 collections.
From Adventure Stories to Zombies in Literature, from the stories of Sherman Alexie to Charles Yu, and everything in between, this comprehensive index provides students and researchers with immediate access to thousands of short stories, arranged by Author, Title and Subject Area. Without this important index, these short stories can be incredibly hard to find, or can go completely overlooked.
A combined Author, Title and Subject Index makes easy work of researching short stories by a number of different criteria.
The author entry is the main entry, and includes the following information:
The writer's name
Story title
Author or editor
Title of the collection in which the story can be found.
Plus, a List of Collections, provides a complete list of all collections covered in each edition.
The Short Story Index is an essential resource for readers seeking short stories by author or genre, or for those researching a body of work of a literary figure. It provides detailed indexing for thousands of short stories that would otherwise be incredibly difficult to find.
The Short Story Index is published annually in a vinyl bound single volume.