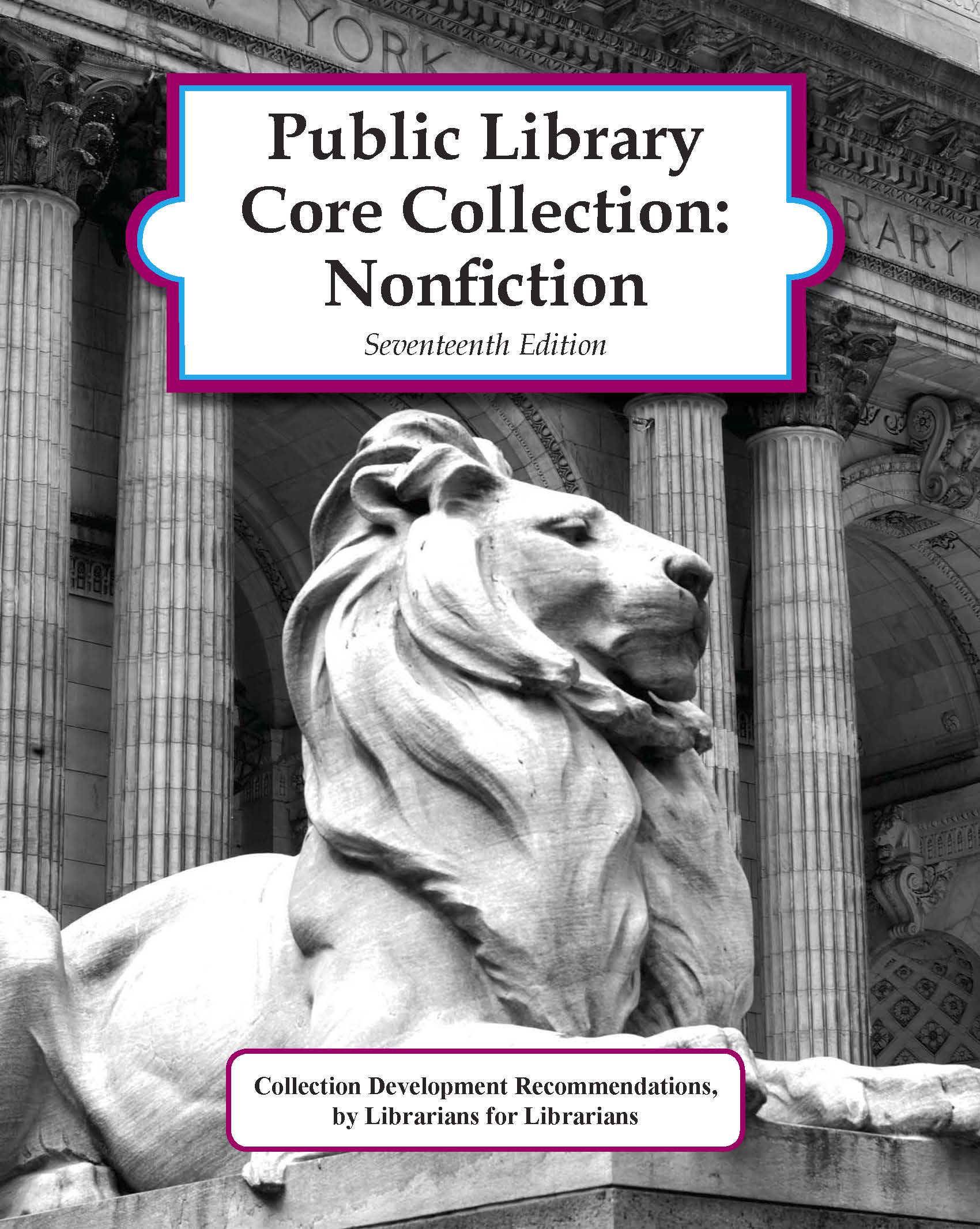 Public Library Core Collection: Nonfiction


Public Library Core Collection: Nonfiction (2019)
Hardcover
ISBN: 978-1-68217-661-0
3,106 pages
Pub. Date: March 2019
Price: $420.00
Public Library Core Collection: Nonfiction (2017)
Hardcover
ISBN: 978-1-68217-071-7
1,700 pages
Pub. Date: March 2017
Price: $420.00
Public Library Core Collection: Nonfiction (2015)
Hardcover
ISBN: 978-1-61925-473-2
1,700 pages
Pub. Date: February 2015
Price: $420.00
Public Library Core Collection: Nonfiction (2013)
Hardcover
ISBN: 978-0-8242-1151-6
800 pages
Pub. Date: February 2013
Price: $420.00
Description
Related Products
Wilson's Public Library Core Collection: Nonfiction (17th Edition, 2019) is designed for acquisitions librarians, reference librarians and catalogers. Public Library Core Collection: Nonfiction is a reliable guide to building and maintaining a well-rounded collection of the most highly recommended reference and nonfiction books for adults.
The Core Collection is intended to serve the needs of public and undergraduate libraries and stand as a basic or "opening day" collection. The newer titles help in identifying areas that can be updated or strengthened. Retention of useful material from the previous edition enables the librarian to make informed decisions about weeding a collection.
Easy-to-use Arrangement
Arranged for ease-of-use by Dewey Decimal Classification, this helpful guide provides immediate access to over 12,000 highly recommended nonfiction titles. All areas of reference and nonfiction are covered. Plus, 2,200 starred entries highlight the "most highly recommended" title within a particular subject area.
Science, Technology & Computer Science
Health & Medicine
Religion & Philosophy
Political Science, Economics & Law
Literature & Language
History, Travel & Biography
Arts & Architecture and so much more
Created for Librarians, by Librarians
Books included in this edition were selected by experienced librarians representing public library systems and academic libraries across the United States. With their helpful guidance, librarians nationwide rely on Core Collections for:
Collection Development
Weeding their collection
Curriculum Support
General Reference
Title Selection & Purchasing
Readers' Advisory
Librarian Instruction
Information-packed Entries
In these pages, librarians can collect much-needed data on over 12,000 recommended titles. Entries include:
Complete Bibliographic & Cataloging Information
Price, ISBN & Publisher to aid in purchasing
Subject Headings and Dewey Classification
Content Descriptions and Excerpts from Reviews provide helpful information when evaluating books for selection and in determining which of several books on the same subject is best suited for the individual reader
Additional notes highlight sequels and companion volumes, editions available, awards, and publication history, plus information on electronic editions
"Most Highly Recommended" titles within subject areas are easily identified with a starred listing
In-depth Indexing
A highly-detailed Author, Title, and Subject Index provides easy navigation through the hundreds of subject areas and thousands of authors and titles in this informative resource.
The Public Library Core Collection: Nonfiction is an essential resource for library and media specialists looking to enhance and enrich their collection with the most important and highly recommended titles currently available.