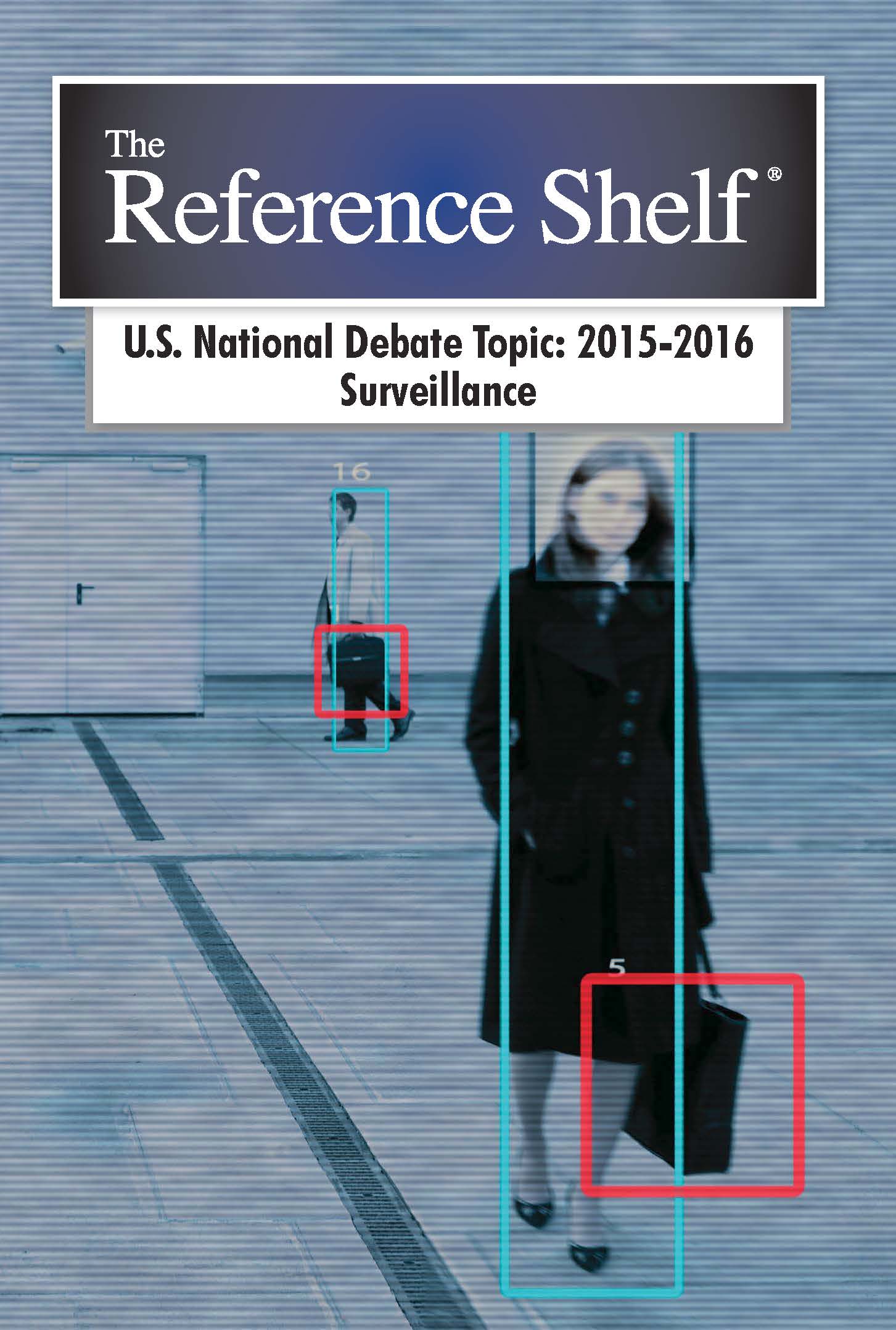 Reference Shelf: National Debate Topic: Surveillance

Softcover
ISBN: 978-1-61925-692-7
200 pages
Pub. Date: June 2015
Price: $75.00
Description
Related Products
Surveillance examines the National Forensic League's 2015/16 Policy Debate, which answers the question: "Should the United States substantially curtail domestic surveillance?"
From Edward Snowden's controversial NSA leaks to ongoing arguments regarding domestic surveillance drones and police body cameras, the topic of government surveillance on U.S. citizens is thoroughly explored in this volume. Articles investigate such key issues as the legality of domestic surveillance, the right to privacy-and to what extent citizens can expect privacy in the digital age and in the context of the "war on terror"-as well as the relative effectiveness of the program in counter-terrorism efforts and matters of national security. Articles also weigh the economic costs of the program to federal and local governments and uncover the history of domestic surveillance and how it has evolved over time in light of complex developments in both international relations and technology. Other concerns essential to fully understanding this debate include who is collecting and storing information on American citizens, whether it is ethical for private companies to do so, and to what extent ethnic, racial, and religious profiling skew who is targeted.
This title in the Reference Shelf collection is a necessity for any institution taking part in the National Forensic League's Policy Debate or anyone who is interested in comprehending the many facets of this critical, contemporary topic.