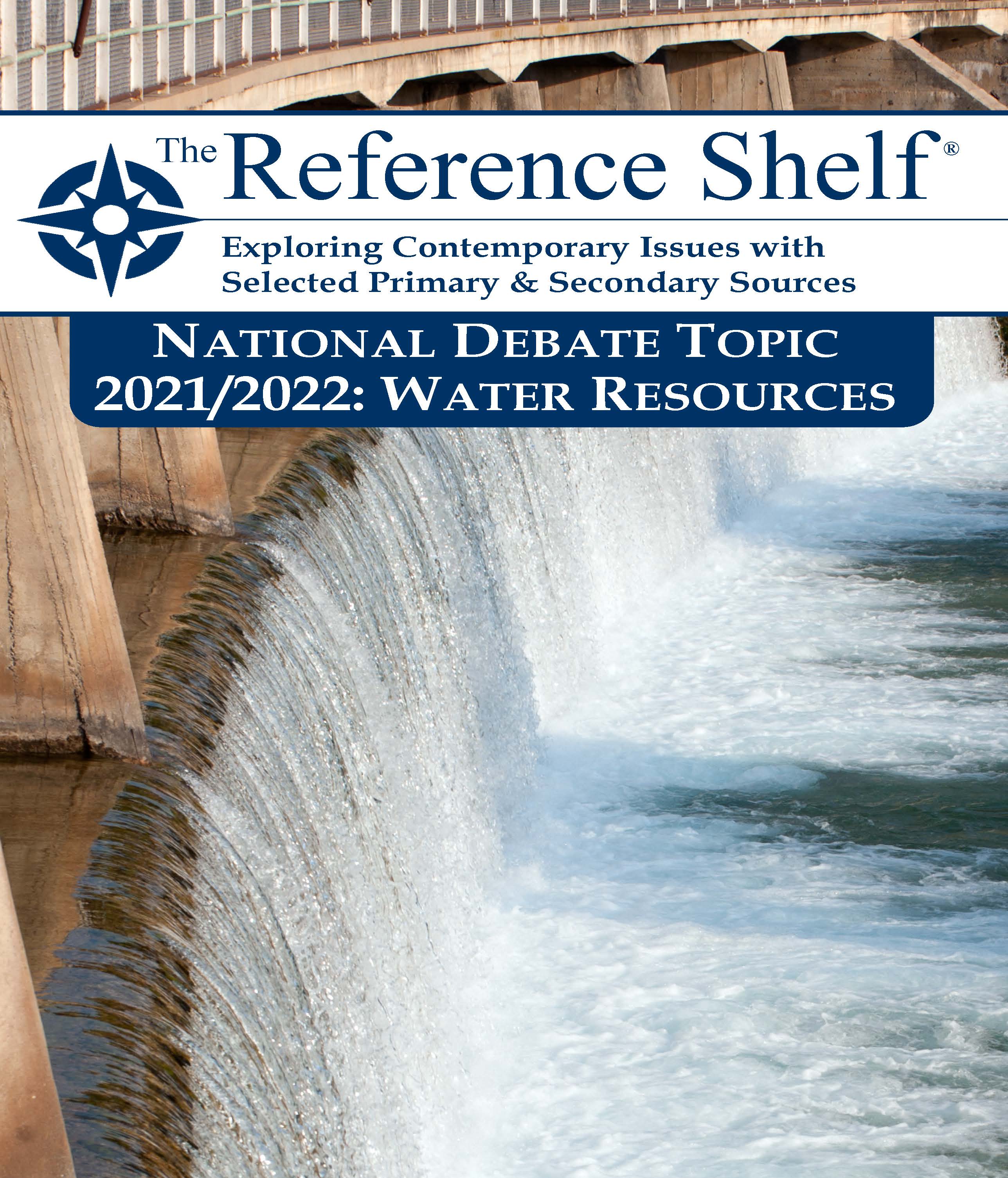 Reference Shelf: National Debate Topic, 2021-2022: Water Resources

Softcover
ISBN: 978-1-64265-791-3
172 pages
Pub. Date: June 2021
Price: $75.00
Description
Related Products
All life on Earth depends on water and, for humanity, water is the key to all civilization. In the modern world, humans consume vast quantities of water and waste even more, and this repeated pattern of overuse is leading to a serious and potentially existential water crisis. In this volume of The Reference Shelf, selected publications from a variety of sources discuss issues related to water conservation and preservation. In addition to looking at how states and the federal government can use laws and policies to preserve water, it examines how citizens can participate in this effort, locally and at the global level. Also discussed will be the role of research and scientific development in both water conservation and water reclamation. Finally, the environmental factors affecting water resources will be discussed, including droughts, floods, and the ongoing impact of climate change.
This volume begins with a preface; an overview of the topic including explanation of the world's water crisis, as well as the threats that help create the problem. Pollution and its subcategories are the primary challenges facing the effort to preserve water resources. U.S. National Debate Topic: 2021-2022, Water Resources includes articles, documents, and other literary works that fall into five topics:
The Right to Drink
Waste and the Water Problem
Protecting Natural Water Bodies
Finding Solutions
Policy Issues
Together, this information provides thoughtful, comprehensive coverage of water resources and how it has come to be such an important and pressing issue in modern times.